If you have any ambitions of thriving in the world of online business, then it is not even a question if you should hire an SEO service or not. Hiring an SEO provider has become an absolute must for any business that wishes to survive in this internet-dependent world. 
In truth, the only thing you will be left to ponder on is the actual amount that you will need to spend to acquire the search engine optimization services of a professional consultant. Enumerated below are a few key tips and essential information that can help you make a more informed choice. These tips will hopefully educate you on the inner workings of SEO agencies and aid you in creating a mutually beneficial relationship with the right company. 
Payment Methods:- Search optimization firms normally employ at least one of the four available payment methods. These payment methods all have their specific pros and cons. 
Monthly Payment Scheme:- As the name states, you will be required to pay a predetermined amount every month if you choose to work under these terms. This payment model is the most popular of the four models and it also provides the largest return on investment. 
The actual amount that you will pay will be based on a specific set of predetermined services that your SEO provider should deliver per month. These services usually include monthly press releases for new products and services, reliable backlinks, targeted keywords and keyword research, analytics reports, and overall website optimization.
Contract Services:- Contract SEO services are the general services that almost every marketing agency offers to clients. If you are not yet ready to answer the costs of a monthly retainer, it could be a wise choice to get one or two contract services just to test the waters.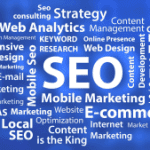 Contract services are often enumerated in an SEO agency's website and are often already listed with the expected price. One of the most common contract services is a website audit. A thorough website audit includes an analysis of your company's online presence and a review of the best keywords that you can use to increase your search engine rankings.
Project-based Payment Scheme:- Unlike the contract SEO services which are more general in scope, the project-based services are tailor-made to fit your needs and desired results. For that reason, the price you will pay will depend on the specifics of the chosen project. 
One example of a project-based SEO service is the establishment of a stronger social media presence. This project will entail the creation and maintenance of various accounts on different social media platforms. Social media accounts are especially useful if you want to reach out to local users who might be more trusting of an easily accessible and visible business. 
Hourly Consultations:- Again, from the name itself, you can already derive the type of payment method this SEO consultation entails. For the hourly payment scheme, you will need to pay for every hour that you spend for your consultant's services or information.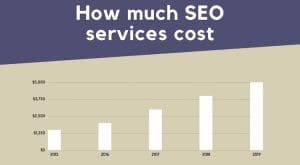 SEO Costs:- Although it is possible to find an affordable SEO service, you will generally get the quality you pay for. For that reason, it is best if you also familiarize yourself with the general costs that you should expect to encounter depending on the payment method that you choose. 
Monthly Payment Scheme:- Expect to spend at least 1000 dollars a month for a monthly retainer. This minimum amount is meant to answer the needs of small-scale and middle-scale businesses that require only a limited number of services. Conversely, larger conglomerates should expect to spend at least 5000 dollars for more constant SEO. 
Contract Services:-The prices of contract search engine optimization services can vary between freelancers and agencies, as well as among different SEO companies. The only constant thing is the fact that the stated prices are usually non-negotiable. The most common contract services include website content and link profile auditing which can both range anywhere from $500-$7,500, and keyword targeted copywriting which goes for $0.15-$0.50 per word. 
Project-Based Payment Scheme:- The price for each project can vary from one consultant to the other. Generally, you can expect to pay at least $1,000 for a simple project and upwards of $30,000 for more time-consuming and complex projects.  
Hourly Consultations:- Consultations are a relatively affordable SEO service. In exchange for $100-300 dollars per hour, you can expect to get a wealth of SEO knowledge from a professional consultant. Although the rates can vary slightly between freelancers and legitimate agencies, the usual charges will still fall between $100 and $300 per hour. 
In the end, it will take a significant amount of both time and money to get any significant results. Nevertheless, SEO is still the best way to get a good return on investment in terms of online marketing. 
Therefore, don't think of whether you need to hire an SEO consultant. Instead, simply consider how much you are willing to spend. As long as you are wise about prices, you could end up with a very good SEO provider who could help your company earn thousands within a few months or years.