Digital Marketing For IVF Doctors – Grow Your Medical Practice

As an IVF doctor, you're in a highly specialized and competitive field. You need to reach the right patients to grow your practice, and digital marketing is one of the best ways to do that. In this blog, we'll cover some of the key strategies you can use to market your IVF practice online.
Build a Professional Website
The first step in digital marketing for IVF doctors is to build a professional website. Your website is your online storefront, and it's where patients will go to learn more about your practice and services. Your website should be user-friendly, mobile-friendly, and well-designed. Be sure to include information about your IVF services, your team, and your experience.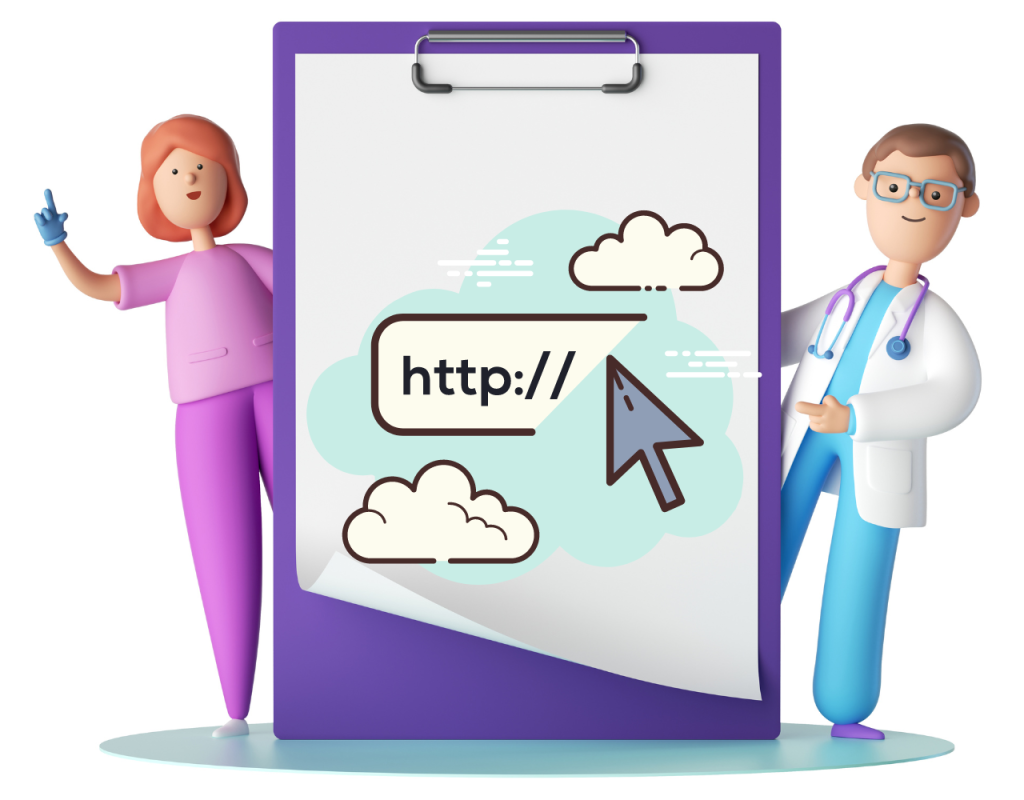 Optimize Your Website for Search Engines
You must make your website search engine-friendly once it is operational. This is called search engine optimization (SEO), and it involves making your website more visible in search engine results pages (SERPs). By optimizing your website for SEO, you can increase your chances of appearing on the first page of Google when patients search for IVF services in your area.
Leverage Social Media
Social media is an effective tool for connecting with and interacting with patients. By creating social media accounts for your practice, you can share educational content, patient testimonials, and news about your practice. Social media can also be used for targeted advertising, allowing you to reach patients in your local area who are most likely to be interested in your IVF services.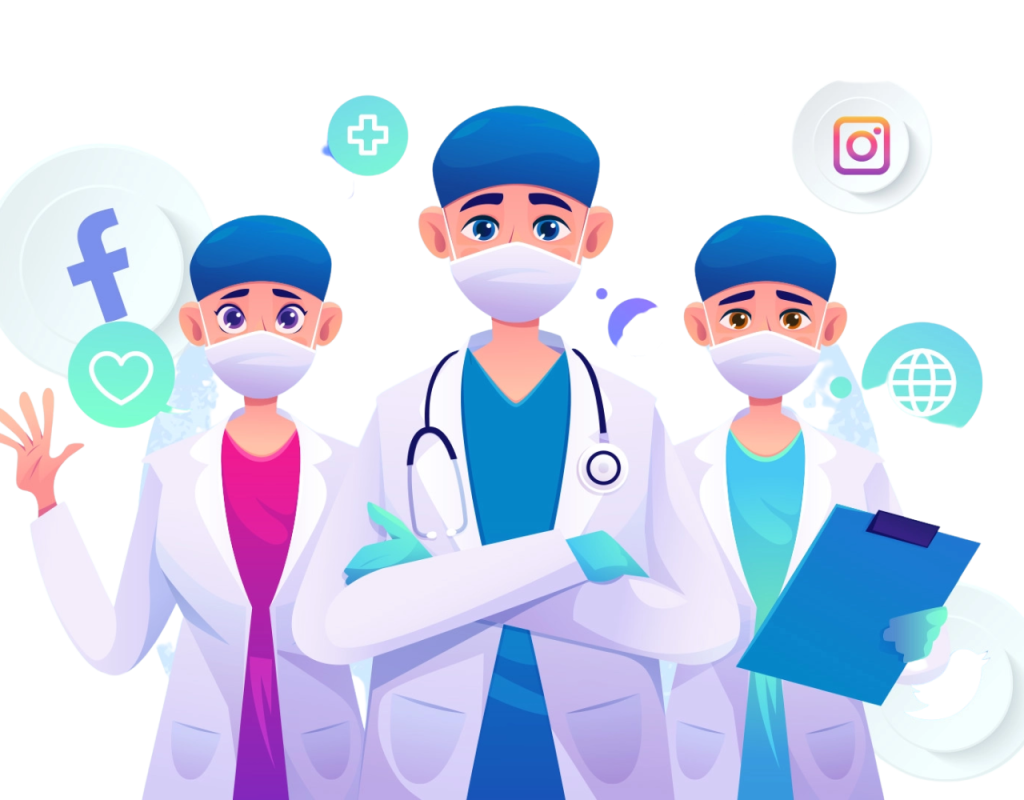 Create valuable content
Content marketing is another important digital marketing strategy for IVF doctors. By creating valuable content that educates potential patients about IVF and related topics, you can establish yourself as an authority in your field and build trust with your audience. This can lead to more website traffic, more leads, and ultimately, more patients for your practice.
Use Email Marketing
Email marketing is a highly effective way to reach patients directly. By collecting email addresses from your website visitors, you can create targeted email campaigns that promote your services and provide valuable information to patients. Email marketing can also be used to nurture leads and build long-term relationships with patients.
More like this:– The New Wave of Healthcare Marketing Is Digital Marketing 
Leverage patient reviews and testimonials
Patient reviews and testimonials are powerful marketing tools for IVF doctors. By showcasing positive reviews and testimonials on your website and social media channels, you can build trust with potential patients and increase your credibility as a medical professional. Encourage satisfied patients to leave reviews and testimonials on platforms like Google, Yelp, and Facebook to help spread the word about your practice.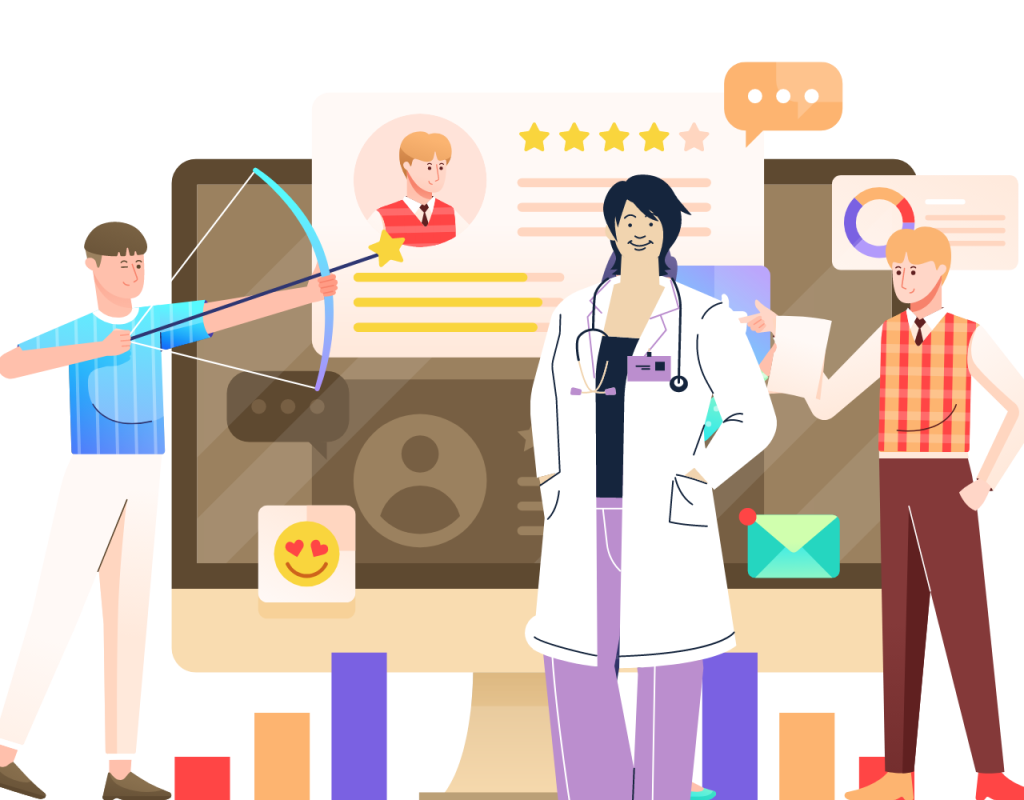 Run targeted online advertising campaign
Online advertising is a powerful tool for reaching potential patients. With platforms like Google AdWords and Facebook Ads, you can run targeted campaigns that reach people who are actively searching for IVF services or who fit your ideal patient profile. By targeting your advertising to the right people, you can maximize your return on investment and generate more leads for your practice.
Conclusion
Digital marketing is essential for IVF doctors looking to grow their practice. By building a professional website, optimizing for search engines, leveraging social media, developing a content marketing strategy, and using email marketing, you can attract more patients and build your reputation as a leading IVF provider.
The expert team of highly experienced web developers and digital marketers at Marketraise India allows IVF doctors to present themselves as a trustworthy IVF specialist in the patient community. Personal issues such as infertility and IVF should be handled with care, and a well-executed digital marketing strategy can help patients understand your hospital's ability to do so.